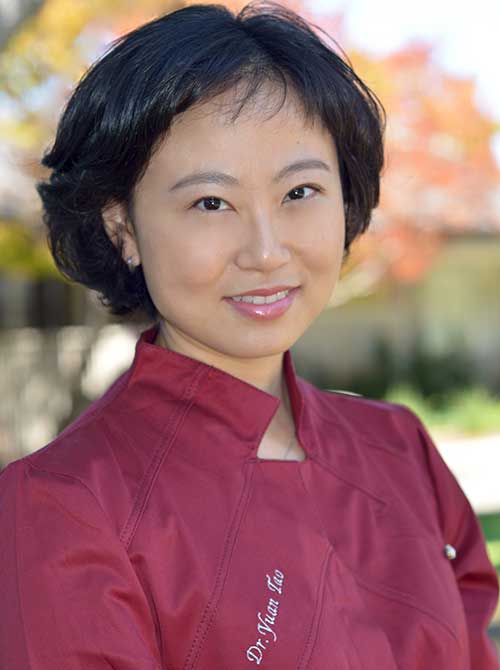 Dr. Yuan Tao
Dr. Yuan Tao was born in Jiangsu, P.R.China. She is married and has a daughter and a son. She graduated from China Pharmaceutical University with a bachelor's degree in international business. In 2002, she came to America and started her pharmacology at Purdue University, Indiana. Before she graduated, she got accepted to Case Western Reserve University Dental School in 2005 with Merit Scholarship.
Dr. Tao graduated from Case Western in 2009 at the top of her class with Dean's Clinical Scholarship Award and Stanley M. Koobation Award in recognition of outstanding clinical skills and accomplishments.
Dr. Tao is a member of the  Academy of Biomimetic Dentistry, IAPA-International Association of Physiologic Aesthetics, Academy of General Dentistry, Santa Clara County Dental Association, California Dental Association and the American Dental Association.
Dr. Tao strives to help people maintain their oral health. She continues to actively pursue the latest and best dental educations and technologies available taking many continuing education classes every year from the best dental teachers in the world. To name a few: Spear education who is dentistry's leading provider of continuing education for clinical expertise and practice growth; University of Southern California the leading dental school in this country for restorative dentistry; Edward Lynch who is the new dean of Warwick School of Dentistry in England who is in the process of turning that school into the best dental school in the world; Gordon Christensen from Utah and the leading dental educator in this country; Julian Holmes from South Africa who has done groundbreaking research on the dental uses of ozone to treat dental problems such as reversing decay; Ray Bertolotti in California who teaches dental materials classes and bonding techniques all over the world; Academic of Biomimetic Dentistry with speakers from Europe to New Zealand to the United States teaching minimally invasive dentistry based on principles found in natural teeth; and Millennium Laser Dental with the latest technology for treating gum disease in a minimally invasive manner and getting the best results. LVI Global, a leading post-graduate dental learning institute that takes account of muscle and respiratory system with Occlusion, and strives to restore people in a more natural and harmonic occlusion position. By utilizing the latest research and technologies, she is able to provide people with the best care possible to maintain and improve their oral health.
Periolase Laser Fellowship Training

Dr. Tao has completed her Periolase Laser Fellowship Training.
---
 
Dr. Robert H. Gregg, DDS. President, Chairman, Chief dental officer Dr. Yuan Tao, D.M.D. and Dr. Dawn M. Gregg, DDS. Training Director, VP of operations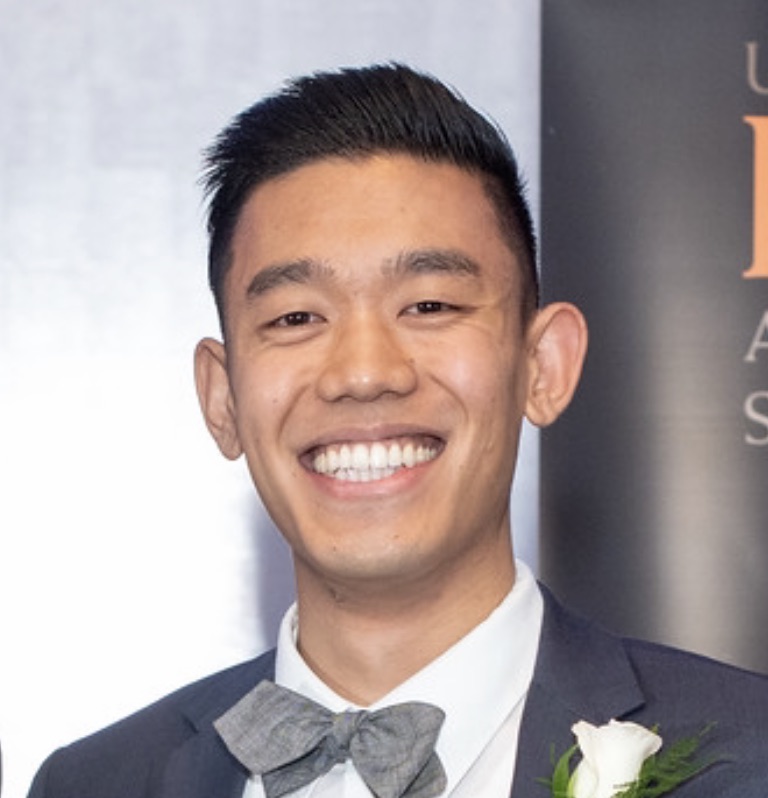 Dr. Ryan Mui
Dr. Ryan Mui was born and raised in the Bay Area. He graduated with a Bachelor of Science in Biological Sciences at the University of California, Irvine. He then received his Doctor of Dental Surgery degree at the Arthur A. Dugoni School of Dentistry where he graduated as valedictorian. He is a member of the Omicron Kappa Upsilon, Phi Kappa Phi, and Tau Kappa Omega Honor Societies.
Dr. Mui believes in offering patients conservative, evidence based dentistry, with a focus on biomimetic restorative methods. He is always growing his repertoire with progressive techniques to allow for the best treatments possible for his patients. He values building high quality relationships through education and communication with his patients. His goal is to make sure no one leaves the dental office confused in regards to their treatment or oral health. Dr. Mui firmly believes that the path to successful oral health begins with education and prevention.
In his spare time, he enjoys reading, hiking, and finding the best new coffee shops. He is a huge fan of the Golden State Warriors and the San Francisco 49ers.