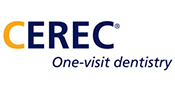 CEREC® Same Day Dentistry
In the past (and still in many dental offices today), getting a crown or other dental restoration was quite a process. Your first visit would include taking traditional impressions (holding messy, nasty goop in your mouth) which would then be sent to an off-site dental lab for your restoration to be created. You would have to take an anesthetic injection to prepare the tooth and would be given an ill-fitting temporary crown, which you would have to wear for a few weeks. You would then return for a second visit, get another anesthetic injection, have the temporary removed and finally be fitted with the final restoration. Are we having fun yet?
That is not how we do things at Tao Dental Care.
At Tao Dental Care, our advanced CEREC® technology allows us to digitally design, fabricate and place restorations like inlays/onlays, crowns, bridges and veneers in a single visit to the office!
Experience the Convenience of Same Day Dentistry
Schedule a consultation today!
Traditional restorations
Two or more office visits

Lots of time in the dental chair
Traditional impressions (gross)
Two or more injections
Ill-fitting temporaries
Same day restorations
Only one office visit

Less time in the dental chair
Digital impressions
Single painless injection
Final restoration the same day!

Before CEREC treatment

After CEREC treatment
At Tao Dental Care, our cutting-edge digital technology allows us to create the perfect precision restoration that will blend in seamlessly with your natural teeth. We use beautiful tooth-colored porcelain to precisely match the exact shade and translucency of your teeth. Our restorative materials are strong and durable for a smile that withstands the test of time.

Inlays/Onlays
Apart from a simple filling, inlays and onlays are the most conservative option for restoring a tooth. Whether you have a larger cavity or your tooth has been chipped or broken, an inlay or onlay is a great way to restore the aesthetics, health and function of your smile. Inlays and onlays are used to supplement the natural tooth and fill in areas that have been decayed or damaged. Inlays repair damage contained within the cusp (outer ridge) of the tooth, while onlays are slightly larger and repair any damage that extends beyond the cusp.
Inlays and onlays require minimal removal of healthy tooth structure. Hence, they are a great option for patients who need a restoration, but don't quite require a full crown.
With our advanced CEREC® same day technology, we can usually complete the whole process in a single visit! Read more about the benefits of CEREC® same day technology above.
CEREC

Inlays/Onlays/Partial Crown
Traditional

Full Crown